The Holiday Sets
Limited Edition 2023 Gift Box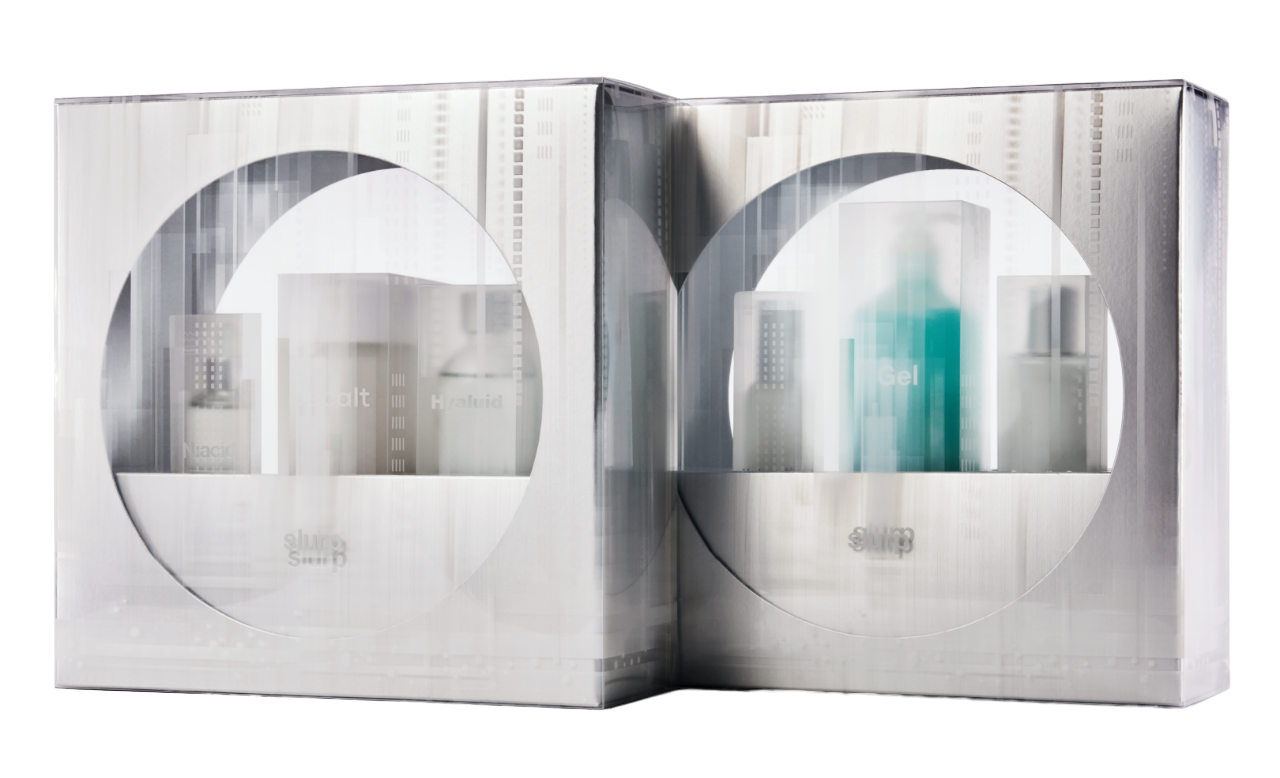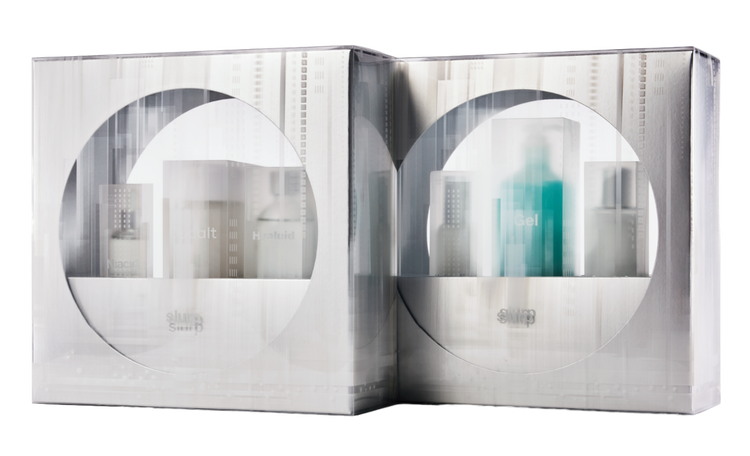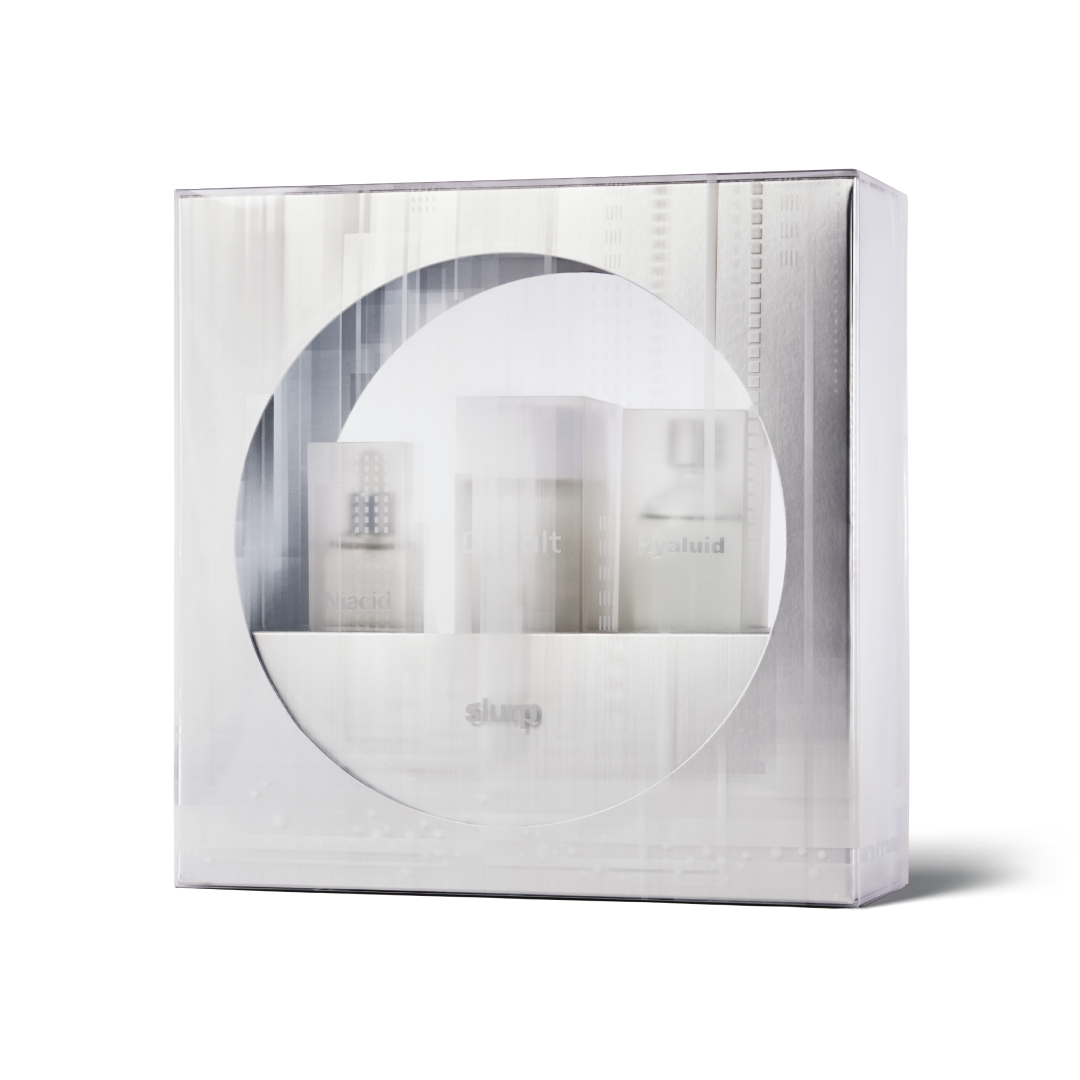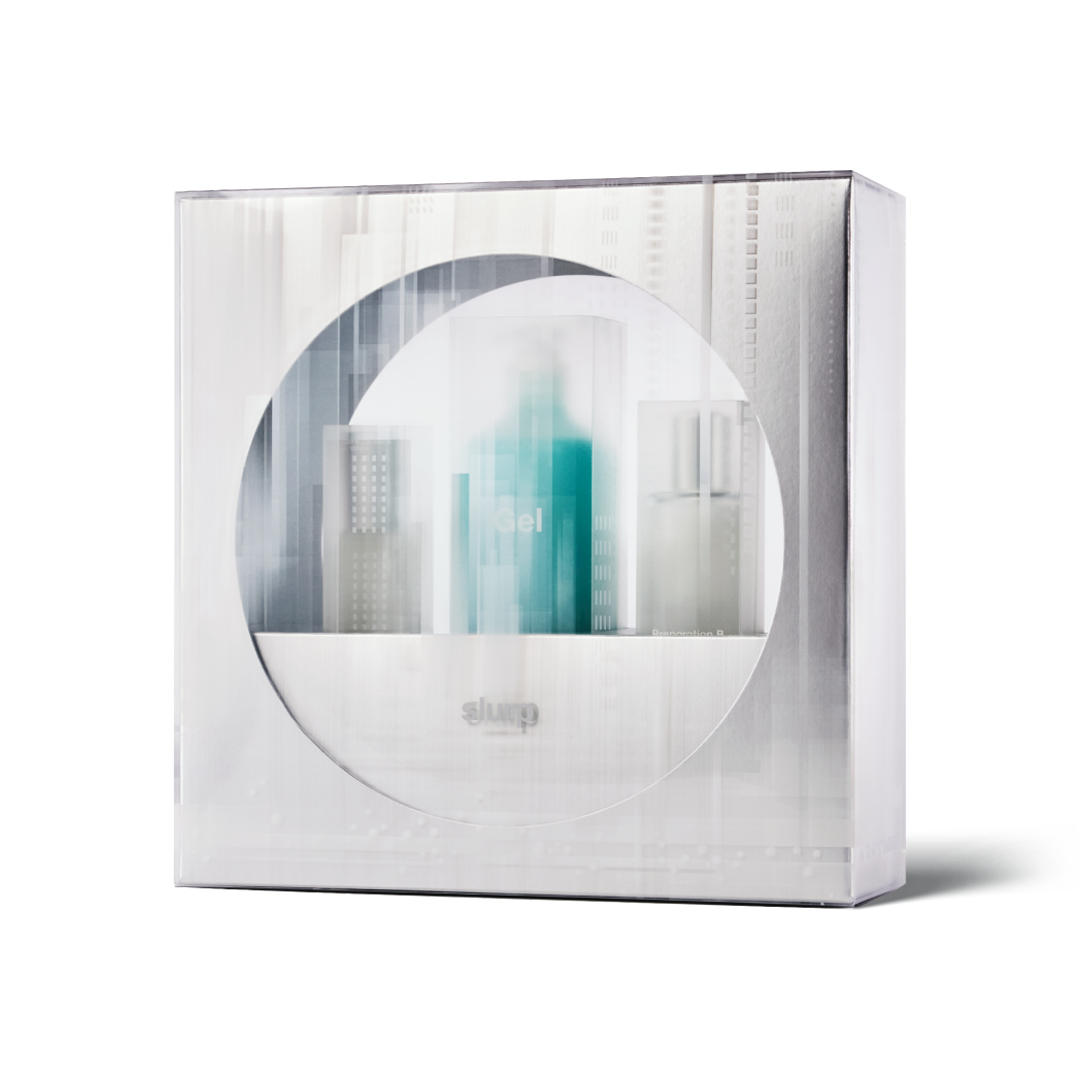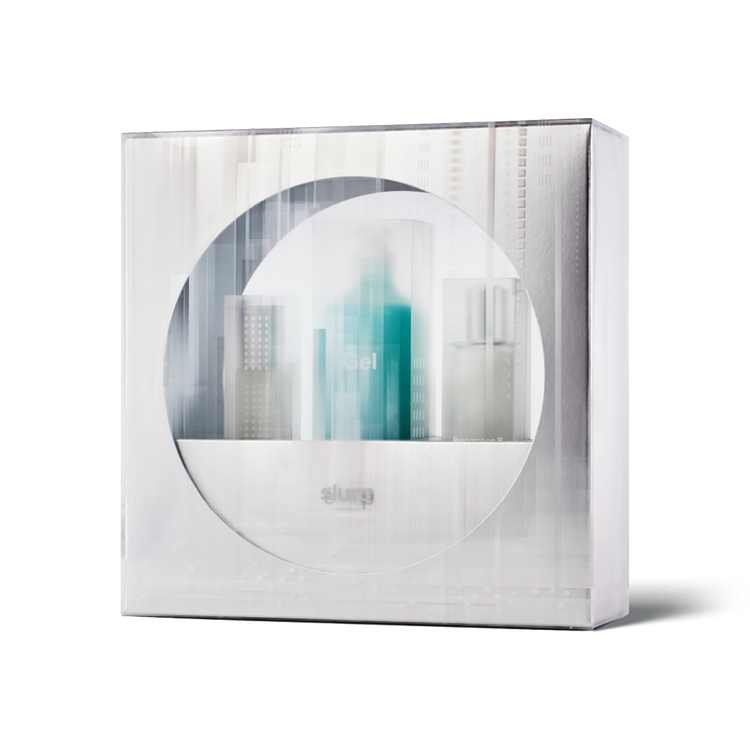 The Holiday Sets
2023 Limited Edition Gift Box
You added a preorder formula into the cart.
Dispatch date for your order will be:
3/31/23
Delivers locally in the United States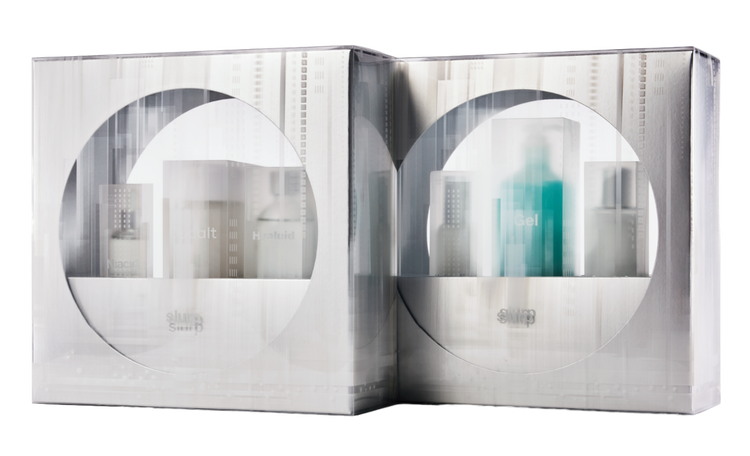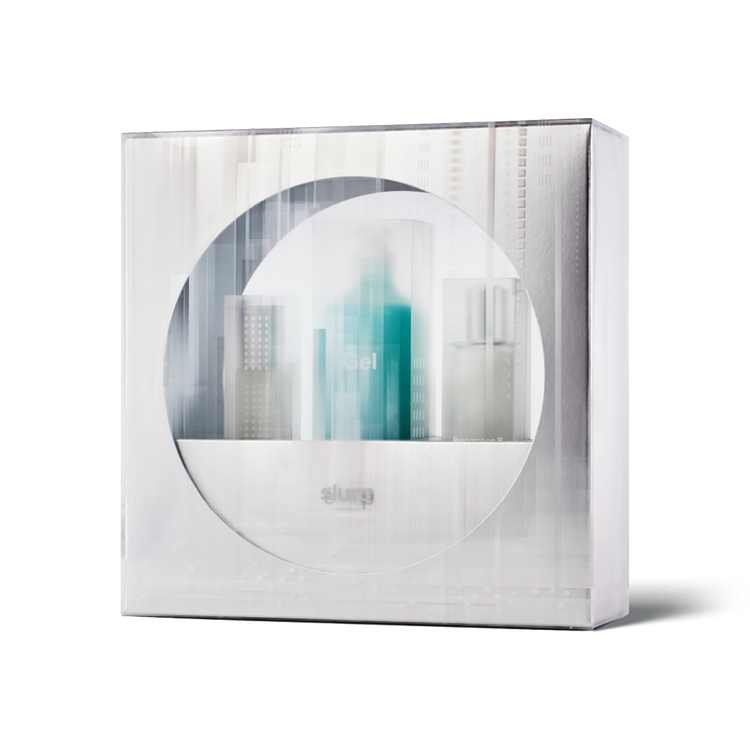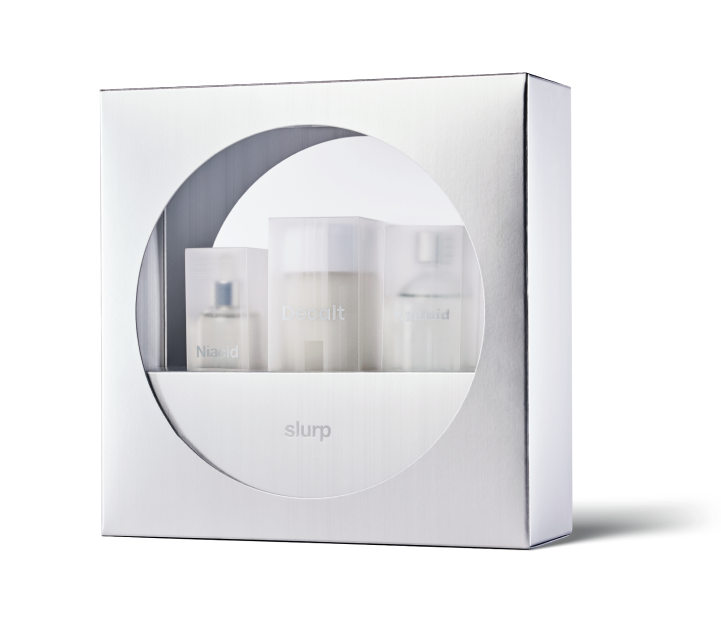 The Treatments Sets.
Niacid. Hyaluid. Decalt. Full Sizes.
A curation of Slurp Laboratories' bestselling, classic formulas. The Treatments Set comes together to well, treat.
Niacid: clears up blemishes and complexion
Hyaluid: plumps and lifts wrinkles and lacklustre
Decalt: renews surface, tighten and decongest pores
Who to gift: anyone desiring clear, youthful, illuminating skin.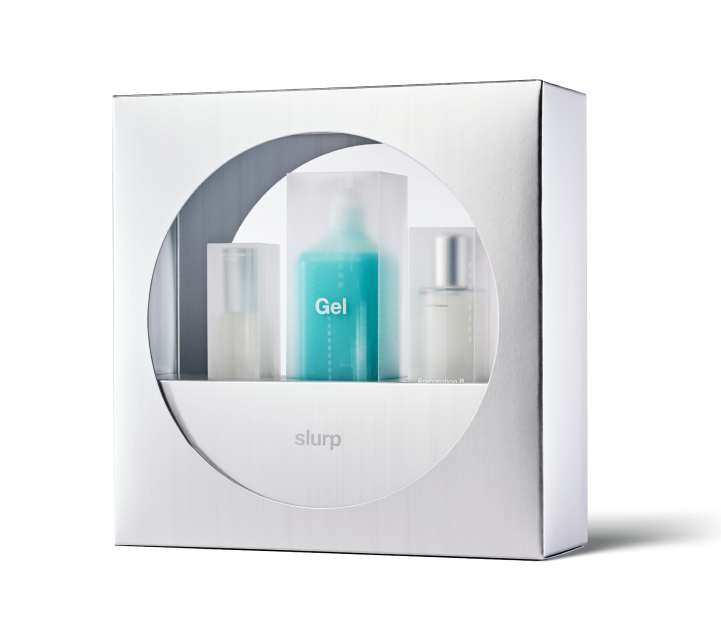 The Fundamentals Set.
Hydromer. Gel. Preparation B₅. Full Sizes.
Contains a trio of Slurp Laboratories' latest foundational formulas. The Fundamentals Set is built to elevate any routine.
Gel: Double, triple, quadruple cleanse in 1 step
Hydromer: Protect against daily irritants & prime with hydration
Preparation B₅: Restore skin's barrier & resolve recurring concerns
Who to gift: anyone desiring renewed skin health & dewy, smooth surface.