Decalt
Limited Edition 2023 Gift Box
Decalt
Liquid crème polish
Decalt is an acidic decongestant focused on treating chronic congestion (blackheads, whiteheads, acne, milia, papules etc) and decreasing pore diameter
You added a preorder formula into the cart.
Dispatch date for your order will be:
3/31/23
Delivers locally in the United States
Age:

30

Country:

Canada

Skin type:

oily

Skin concerns:

acne
I have extremely sensitive and oily skin, I received no allergic/sensitivity reactions to Decalt, the polish left my skin feeling very clean but also soft, did not over dry my skin, smell is very natural and mild. My skin did get quite a bit worse before it got better, some problem areas (chin, cheeks) went through a purging process. I reduced use from every other night to every third night and my skin healed much faster. Still experiencing acne here and there, but soaking the spots with a cotton pad with Decalt seems to speed up the life cycle of each zit dramatically.
4/5 - I typically like to give a product at least 3 months before leaving a proper review, but I will continue to use the bottle until it is empty and will hopefully have some more dramatic before/after images to share.
Before
Age:

23

Country:

Australia

Skin type:

combined

Skin concerns:

prone to acne
I started testing out Decalt 2 weeks ago and I've really enjoyed it. From the first application I could feel my skin softening and adsorbed all the product with a little layer or protection on top at night. I've been using it about 4 times a week almost every second night and have felt a difference. The results of my face haven't changed a lot from the images I've been keeping track with but I find my skin feels a lot more balanced. As it's only been 2 weeks, I'm sure more visible results will be appearing soon and I'm very excited about it!!
4/5; My skin over 2 weeks has felt softer, rejuvenated and protected as my old skin cells and congestion have been fading away with consistent use. Decalt has been a blessing to use alongside Niacid. With some more time and use I know my skin will be in the best shape yet.
Before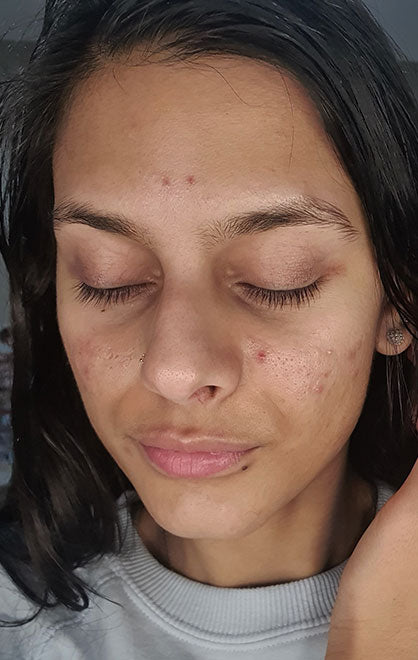 After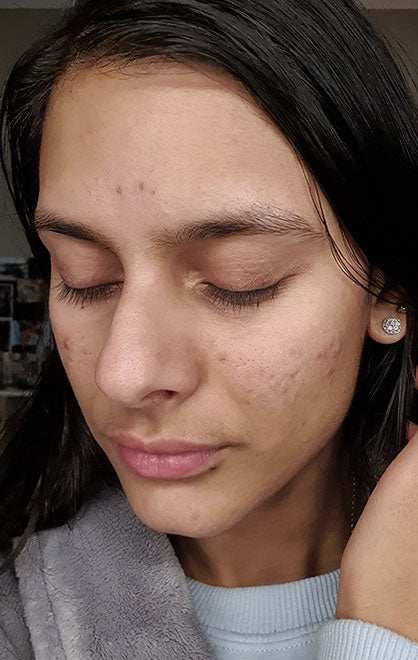 Ting Jia
Age:

25

Country:

Singapore

Skin type:

oily and sensitive skin

Skin concerns:

acne prone
I have stopped all my previous products and only focus on using Niacid and Decalt as I was really worried to combine slurp with my other products, so for these 2 months, I have seen much improvement on my skin especially on the cheeks. Decalt+Niacid have definitely stopped my bad breakouts since last year during Circuit Breaker in Singapore, I am super glad that I gave Slurp a try.
My skin is definitely more stable now, no more bad breakouts, I can feel my skin get smoother and brighter, no more bumps that I could feel previously when washing my face. I stop breaking out as often. I am really grateful that Decalt and Niacid can work so amazingly, as previously I needed like ridiculously 10 steps of routine, I am getting lazier to even apply toner and serum right now.
Recently, I started adding toner and serum after Niacid, surprisingly, it doesn't cause any breakouts (relieved). But on and off, I will still skip toner and serum as I am lazy, just Niacid then sunscreen in the AM and Niacid (Decalt, alternate evenings as recommended) in the PM.
I am really happy with Decalt and Niacid, but I was still hoping that Niacid could help to lighten the red marks and scars left from my bad breakouts.
Overall, I am really satisfied with the results. My skin is definitely getting better, although it is still far from my expectation, but I believe by using it consistently, I can achieve the result I wanted.
Before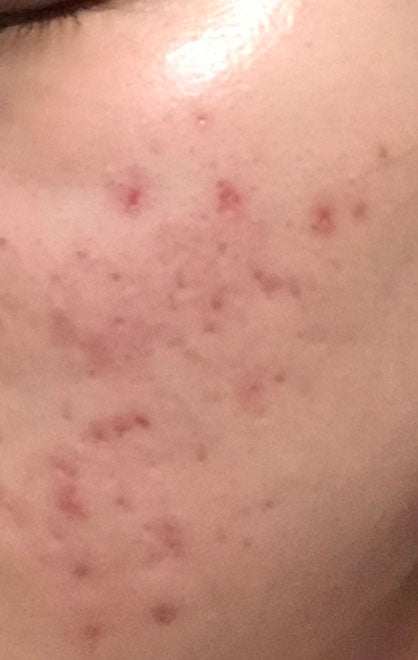 After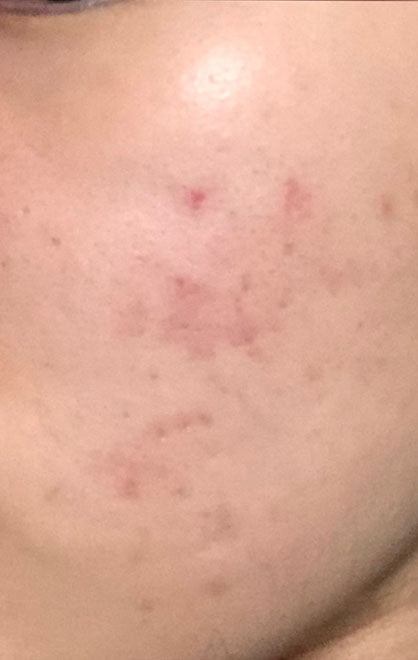 Age:

29

Country:

United States

Skin type:

normal to oily and sensitive skin

Skin concerns:

blackheads and whiteheads
The big thing that I noticed is really the brightness and smoother texture of my skin where the usual bumps from whiteheads are.
3/5 for now because I've only been using it for 18 days. Need more time to really see definite result.
Before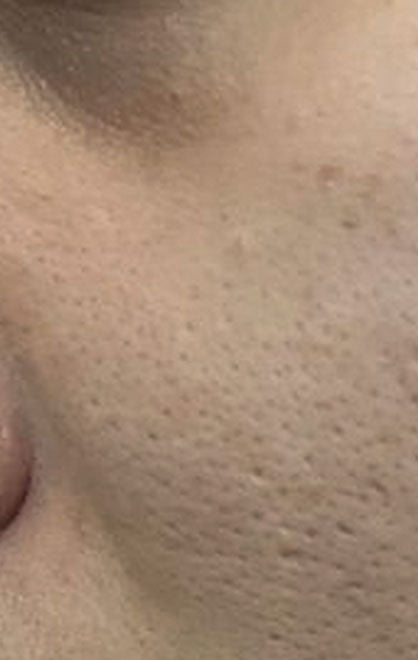 After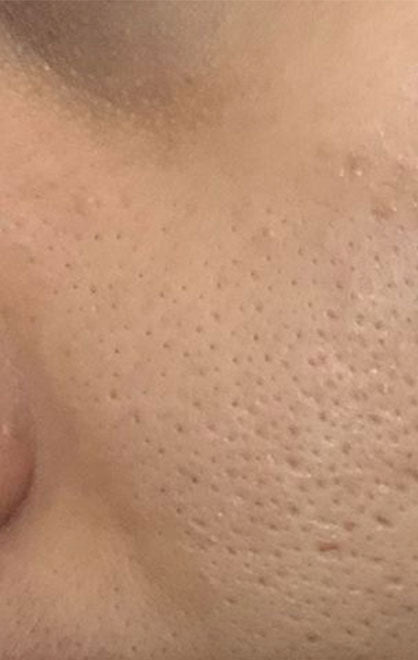 Age:

30

Country:

Sweden

Skin type:

oily / sensitive

Skin concerns:

large pores, uneven skin texture
I recieved my order quickly and have been using Decalt in my evening routine, 4 times a week along with my regular skincare + niacid and hyaluid.
I've been using decalt for 4 weeks now and have noticed a significant change in over all appearance of my skin.
I have struggled with oily skin, rough texture and big pores for all my life.
As I entered my 30s I don't break out as much as I did in my teens, but the sebum and rough complection has always been an issue for me and I have tried several products that never really met my skin needs and conditions.
Untill I got to be one of the first people to try Decalt. Which I am verry thankful for today.
Large pores can be a hassle, especially since it's so hard to find products that are mild enough for my skin yet strong enough to really get deep inside the pores to keep them clean. This caused me to never really find anything that did the job for me, without burning my face.
Decalt did the job without any irritation. It has a slight scent of mint, but it is almost completely odorless. It doesn't contain perfume or anything that irritates my skin.
In my before and after picture you can really tell that my face has a new found glow and the dullness of my complection is completely gone.
You can also clearly see that my pores seem alot more clean and almost every black head is gone. All this in just 4 weeks and I can't wait to see the long term results for my face, since I intend to use decalt for the rest of my life!
I feel that my skin looks so good I don't even wear foundation anymore and my friends and family have asked me what I've done to my skin, since it looks so healthy.
I am so pleased with my results!
I highly recomend Decalt for anyone that struggles with their pores and texture.
Before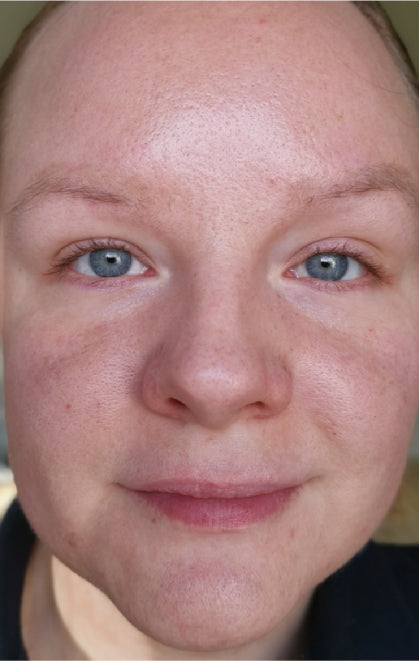 After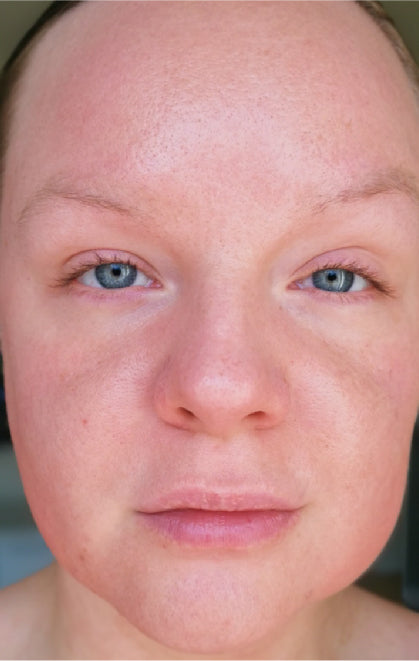 Age:

34

Country:

Nigeria

Skin type:

oily

Skin concerns:

acne
I'm Chuma Anikwata, 34years old, from Nigeria. I have a very oily skin. I started having severe acne when I was 14 years. I went to hospital for treatment but I didn't get any improvement, in fact, the doctor told me that if the injections he gave me didn't stop it, it means that my pimples have no cure.
Over the years, I have used different treatments. The last one I used before discovering Slurp products was a cream that cost me about 500USD. There was adverse skin reaction at first but I was told it's the detoxification process. Three weeks after the adverse reactions, the cream started showing good results, it minimized the occurrence of pimples and wrinkles but did very little to heal the tiny holes that pimples have left on my face over the years. The product lasted only for three months and the pimples began to reappear again. I was worried about how to get money to purchase another one and how long I can afford to purchase such an expensive product in a year.
Then, I came across The advertisement of Slurp Laboratories. Their products were much cheaper and some how too good to be true. I suspected it could be a scam but I decided to give it a try because I was desperate. My first surprise was the arrival of the product at my house in Abuja, Nigeria.
I purchased only Decalt. I told myself that if it's good, then, I will purchase Niacid and Hyalucid.
The instructions required that I use Decalt three to four times in a week but I used it everyday. I was think it would take about a month before I start seeing result. I was really surprised by Decalt. It worked swiftly without any adverse reaction. Within a week, my face was looking very smooth. More smooth than it has every been in the past 20years. It was so obvious that people were telling me that I look younger.
I will say that after 20years of trying different acne treatment products, Decalt is the best thing that has ever happened to my facial skin.
Before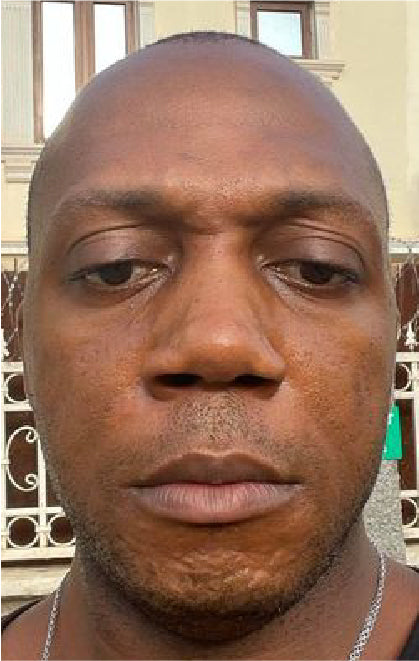 After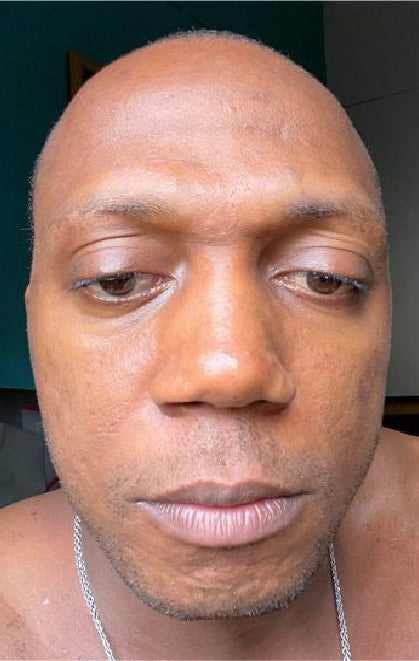 Age:

40

Country:

Philippines

Skin type:

combined

Skin concerns:

pimples and pores
I started to use Decalt last 27th of April 2021 with Niacid product and I saw the results within a month for me that my pore are minimizing and pimples are disappearing day by day. And until now I still use them twice a day everyday and the result is so amazing. I will definitely continue to use these products :)
Before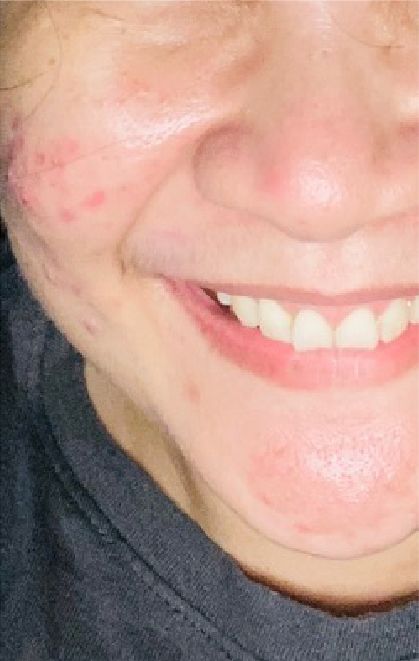 After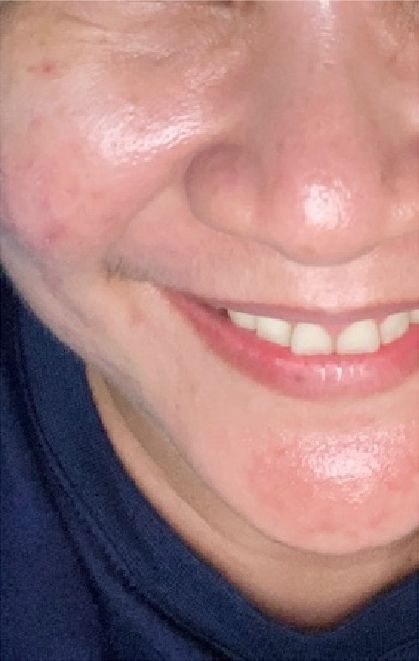 Age:

50+

Country:

Malaysia

Skin type:

combined

Skin concerns:

open pores, clean looking & brightening
Have been having open pore issue for years & nothing seems to help. Decided to try out Decalt since I love the other 2 products (Niacid & Hyaluid). Have to say, a wise decision that I made.
Just after a short 1.5 weeks (6 application) on Decalt, I start to notice improvement. My pores are less pronounced. Besides that, my skin complexion is brighter & much cleaner.
Im so in love with Decalt & can't wait to see more improvement.
Just love every product by Slurp & they all work fantastically. Not forgetting the team as well. Always ready to help & giving advice.
My honest feedback, I would rate it a 5. However, I wish to see further improvement on my skin. Since I have the issue for so many years, I believe it would take a longer time. Im sure I'll further improvement. Have faith in Slurp. Ive tried so many brands but see no improvement at all. I manage to see improvement & am excited to see my skin getting better. No words can describe how much I appreciate what you all can come up with & not forgetting you all who took time to follow up & wow your customers. Great job!! Keep it up
Before
After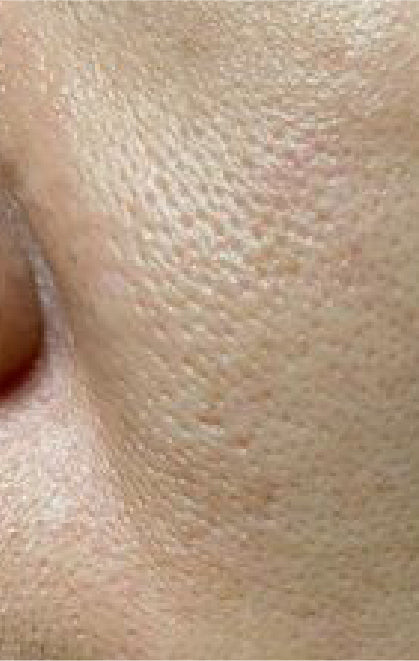 Age:

34

Country:

Australia

Skin type:

normal to oily

Skin concerns:

breakouts, whiteheads, blackheads
So I get occasional breakouts around my periods or because of my more hours sleeping habits... On my chin I have white heads and black heads on my nose similarly around my nose n cheeks I have issue of some enlarged pores and on my right cheek I get acne..these are the reasons I decided to buy Decalt. I already had used Niacid in past and had a good experience with that plus the reviews for Decalt helped me make my mind in purchasing this product.
I would rate Decalt 5 stars because it really works for acne pimples and enlarged pores.. Great discovery indeed.
Now coming back to my journey of how did my experience go with Decalt. I have noticed that as I am growing old if I get any pimple or acne it takes many weeks to shrink if I have used any other product but this Decalt is amazing didn't give any negative reaction and I kept using daily from the day I bought it my pimples got so tiny after just one week and I am now noticing around my nose the pores are also shrinking. That's amazing.
So I am going to attach few pics of my before and after using Decalt since it's not even a full month but I am super excited to share my staring of Decalt with everyone.
Also I haven't used any filters these are simple pics.
Before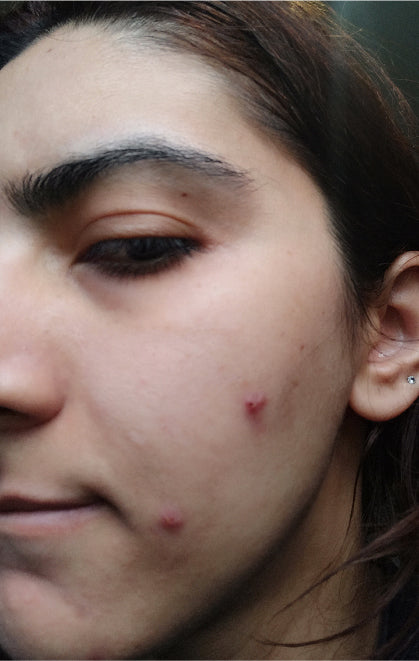 After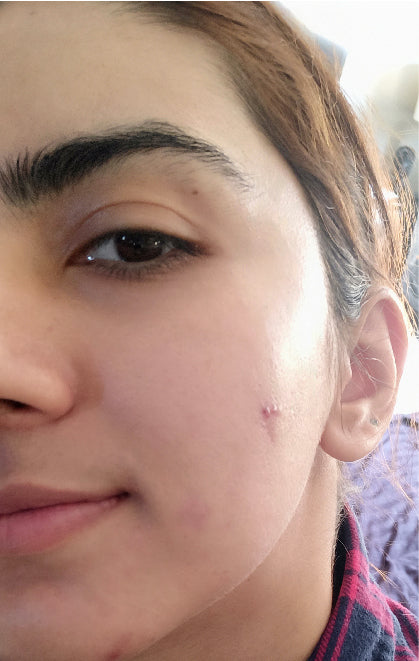 Age:

30

Country:

Canada

Skin type:

combined

Skin concerns:

uneven skin texture and pores
This product has exceeded my expectations. My face normally has quite a few bumps abs clogged pores. After a month of using it three to four times a week I have seen an amazing transformation in my skin. I use the other two products as well as my skin has never looked better. People always talk about glass skin. Well this will help you get it. Results are not super fast but keep at it and you will love it. 100% recommend
Before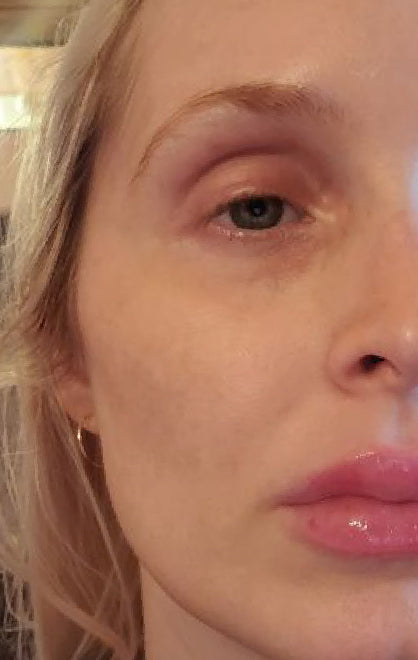 After